Living Awesomely
A typical few days for me...and how you can live this life too!
By Paul "Batman" J.O'Brien 

B.A., N.C.E.H.S., Dip. Acu., Cert Clin. IMed., Dip. Adv. OBB, Dip. CHM, M.AFPA., M.C.Th.A.
Living Awesomely is fun. I won't lie. What I am about to tell you may be beyond belief. But it is all true. It may make you smile, it may irritate you, but there is an important point - it's an example of what can be achieved, what YOU can achieve. It is based on the bedrock of fitness and good health, but goes so far beyond that. Here's a bullet point account of my life starting Sat 2nd April 2011.

Sat 2nd – I'm sprinting in an airport, carrying over 30kgs in my arms. Orla's sprinting beside me (she has MS, so that's pretty awesome on its own). If I hadn't used the DFR's from Project Dragon and in particular the Dragon Snap Challenge (Book 1, Chapter 8) combined with the ridiculous strength developed through the TRIM DSR (Bonus Book 5, Chapter 7) and Isometrics (Perfect Body) I would have missed my flight.
Sun 3rd – I'm at the bottom of the Atlantic ocean. In a submarine. Watching a giant manta ray pass by a shipwreck. Tropical fish surround us. It's breath taking.
Mon 4th – We're on a camel, sitting side by side. I use a breathing technique derived from Chapter 4 of Perfect Body to stabilise and balance us. The camel treks across a volcanic wasteland. It's like being on Mars. We watch as a geyser explodes, bushes spontaneously catch fire from the lingering heat of the molten rock beneath us. Orla and I hold steaming volcanic rocks in our hands. They are now on our mantle piece. I can see them as I type.
Tue 5th – A 6km walk in subterranean lava tunnels leaves us in awe at the power of nature. A swimming pool in another volcanic cave, inhabited by tiny, blind white crabs that have never seen the light of day astounds us. I quietly watch as the most extraordinary birds bathe in a rock pool. We do some isometrics at the top of a volcano.
Wed 6th – I watch white tigers swim and can't contain my excitement as I marvel at these rare beasts moving with effortless power and grace. We sit astounded as eagles, hawks, vultures fly around us, brush through our hair, between our shoulders and spear their targets with an agility and speed I have never witnessed before. I swing a lasso and do some fancy rope work with some cowboys (forearm development a must, Perfect Body, Chapter 33), as parrots squawk and fly around the room, though one of them is on a bicycle. That's kind of strange. Orla and I go swimming with sea-lions.
Thurs 7th – We star in 3 music videos (that's actually quite a workout!)
Friday 8th – We swim and relax, walk the coast, and Orla discovers she has won the Unesco City of Literature, A Novel Break Competition. We learn award winning author, radio personality and celebrity Joseph O' Connor (for those that know music, he's Sinead O'Connor's brother), will join us at our apartment for a private reading and Q and A session. Awesome.
Sat 9th – I suffer a perforated ear drum on the flight home. I'm completely deaf. (It's kind of peaceful actually). I can't balance and I can't walk off the plane. 15 minutes of self administered acupressure and I make my wobbly way back on to Irish soil. Orla grabs the bags (she makes them look light. I forget she's meant to be weak and sick, and I remember the day she TRIM leg pressed 1,000lbs for the first time). 25 minutes later, I can stand on one leg, and my hearing is partially back.
Sun 10th – We drive to Mayo to join Orla's family. From our early start, we stay with the family well into the wee hours of Sunday morning. For a person suffering with MS this would be impossibly arduous. Orla takes it in her stride. Her strength and stamina are remarkable.
Mon 11th – Up early, do our iso's as we have every morning, and back into the car – another long journey to Castle Durrow. We arrive just before my good friends Brian and Michelle get married. CONGRATS GUYS!!!! (Brian's lost 5 plus inches off his waist for the wedding in a just a few weeks through Project Dragon – awesome). We celebrate till the wee hours of the morning.
Tue 12th – More iso's. Drive back to Dublin, attend a christening. Clean our entire home in preparation for tomorrow's event. Orla cooks, I take the opportunity to practice blocking techniques while cleaning the windows, and lunges while mopping the floors – there's never an excuse not to find a fun way to enjoy the dynamics of movement.
Wed 13th – Iso Chest day. Sweet. I'm back in the clinic, Joseph O'Connor arrives at the apartment. Orla and I celebrate our engagement with friends and family, it's an awesome evening. Joseph is insightful, hilarious and gracious.
Thurs 14th – I discover I am shortlisted as a finalist in the Best Storyteller in Ireland competition (THANK YOU ALL FOR YOU SUPPORT AND VOTES – YOU GOT ME THERE!)
Fri 15th – Arm Iso's. INTENSE TRIM DRAGON GYM 3 Part Split (21 Day rotation) (See Project Dragon V2, bonus book 5, section 7) - training time approx 3 mins. – I knockout one of my best workouts to date. I haven't leg pressed since the 20th of January. My leg press in this session is up by 540lbs. I feel like He-Man. One of PD trainees – breaks my abs record. Awesome.
He's also dropped 2% body fat, is at 5.1% and has added 7lbs of muscle. His last workout prior to that took him less than 5 minutes. Super Frickin Awesome.
Sat 16th – I have a katana in my hands. It's cold beauty is magnificent. I'm practicing for a demonstration of Muso Jikiden Eishin Ryu Iaido (Japanese Swordsmanship) that I will be doing on Sunday in front of the Ambassador of Japan, the Lord Mayor of Dublin, and several hundred other people. I hope my balance holds up…
Sun 17th – My sensei, the other students and I perform 2 demos. They are received extremely well and I am satisfied with my performance. My legs feel like I've had battery acid poured in to them, I relish it. I spend the next few hours in Tom Cruise's armour from the Last Samurai, part of my personal collection; I sign autographs, pose for a lot of photos and help with the fundraising efforts. I can't keep the grin off my face.
Mon 18th – It's the final of the National Storyteller competition that you guys helped get me into.
Awesomeness ensues in nail-biting tension.
I win.
I take the day off to celebrate.
Tue 19th – AGGHGHGHGHGHG still super excited. Train extra hard that morning thanks to the adrenaline. Remarkably impressed with Orla's back development this morning too. Back to work. Interview with the Evening Herald newspaper...photo shoot...spend most of the day laughing.
Wed 20th – Appearance in the Daily Mirror Newspaper. Need to find an agent. More photos.
Thurs 21st – Get giant check for 10,000 Euro framed. Laugh more. More interviews.
Fri 22nd – Get all excited and write this newsletter…also did a killer TRIM workout and set another new personal best. Get long overdue massage.
This is a typical series of days in my life.
To some this may seem fantastic and simply assume I'm lying. Others that I did this for some promotional angle. Some of you will accept that Orla and I did do this, that this is, in fact, typical for us, but that you couldn't possibly do this – I can tell, with 100 hundred percent certainty that you are wrong.
You can do this. You can live the most extraordinary and amazing life you want. It does not require endless amounts of cash, it does not require you to give up your job, it does not in fact require you to have a job. All you need is the willingness to let yourself live a life where you take responsibility for your actions, and choose to live remarkably. And it begins with getting in great shape.
Neither Orla, nor myself could live this crazy life if we didn't take the time to set ourselves up right each day. We take the time to practice just 5 minutes (or less) of isometrics each morning. This in turn gives us a heightened amount of energy, increases our endorphins (feel good chemicals), increases our oxygen uptake making our thinking clearer, and jazzes up our nervous systems, so that we can physical do more in less time. Beyond that, it is INCREDIBLY MOTIVATING to know that you have already achieved in 5 minutes, in doing an iso workout than the majority of people will do all week.
Choose to live an incredible life.
Choose to live your dreams.
Choose to get in awesome shape and stay that way – for your body and your health are the vehicle you drive in all your adventures.
Choose this right now. Start here – 7 Seconds to A Perfect Body!
P.S. Side question – and I am going to preface this by saying, I haven't thought about this, there is no structure to what I have in mind, it has literally popped into my head to ask this – do you want to know how to do it? I mean like, all of it? Would you want me to show you how to build a successfully business online, make money in your sleep, quit the job like I did years ago? Would you like me to show you how to read over 40 books a week and retain all that info? How to maintain flawless health, recover from chronic disease? What about how to approach life?
What I'm asking I suppose is do you think it would interest you and my other readers to expand what I share on this site, not just in terms of health and fitness – I've already shown you how to get super humanly strong, and Olympic athlete fit in less than 15 minutes a week, but what about the rest? What could do you with that health…?
Let me know below....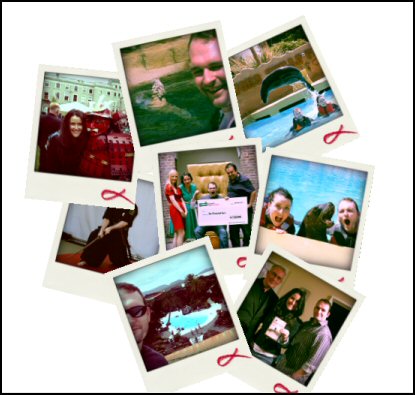 Do You Want to Live an Awesome Life?
Do you want me to share how I get to live like this? How I earn my living, how you can do the same? Do you want to not just get in great shape but live every second, heal your body from a variety of illness? Do you want to know how to approach life in order to effortlessly sail to success?

Or do you just want to know more about what I do each week...

Or perhaps you'd prefer I just keep the site to getting in great shape...

Really this is up to you - let me know what you think!
What Other Visitors Have Said
Click below to see contributions from other visitors to this page...

---


---
You've been reading Living Awesomely, get an awesome body here!